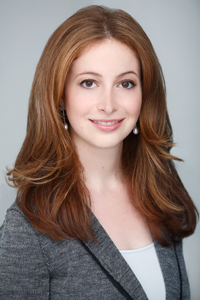 Dr. Jenny L. Taitz, Psy.D., graduated Magna Cum Laude from New York University and earned her doctorate in clinical psychology from Yeshiva University's program at the Albert Einstein School of Medicine in New York. Dr. Taitz is a certified Diplomate of the Academy of Cognitive therapy. She completed fellowships at Yale University School of Medicine and at the American Institute for Cognitive Therapy. Presently, Dr. Taitz is a licensed clinical psychologist at the American Institute for Cognitive Therapy where she provides individual and group therapy, directs the DBT program, and supervises doctoral students.
Dr. Taitz enjoys teaching her patients tangible tools to get "unstuck" based on scientific research within a nonjudgmental, supportive environment. As an intensively trained DBT therapist, Dr. Taitz incorporates mindfulness, acceptance, and motivational enhancement with traditional cognitive behavioral therapy. In addition to treating a diverse range of problems such as depression, generalized anxiety disorder, eating disorders, panic disorder, specific phobias, social phobia and borderline personality disorder, she also provides psychotherapy to patients with medical problems. Dr. Taitz has compassion and understanding for young adults struggling in academic settings with perfectionism, procrastination, inattention, anxiety, eating disorders, avoidance, and substance use. In addition, Dr. Taitz has expertise in helping individuals navigate life transitions, career changes, and aging. Her research has focused on the efficacy of a self-administered mindfulness intervention and mechanisms of change in mindfulness treatments.
Dr. Taitz is a founding board member of the New York City Association for Contextual Behavior Science. She maintains membership with the Association for Behavioral and Cognitive Therapies and Association for Contextual and Behavior Science, serves as an adjunct clinical supervisor in the clinical psychology doctoral program at Yeshiva University, and contributes to the blog, Urban Mindfulness. Dr. Taitz is the author of End Emotional Eating, a popular audience book on managing emotions for people who struggle with emotional eating.